TODO: clonar en el espacio de nombres y traducir al español
Also available in Deutsch, Française, Русский
Customizing the Wacko interface.
There are are already four themes in the normal installation:
/wiki/theme

coffee
default
tabs
wakka
To switch from one theme to another, you have to make a change in the Configuration.
Within the themes folders, there are sub-folders like
/appearance: It contains the .php-files and the .tpl-files with the html structure, which will be used to layout the content.
/css: Contains (what a surprise) the css stylesheet for printing and normal layout. A lot of the work for a new layout or theme can be done here.
/icon: The default icons are ok, but if you change the css, perhaps, you want to change the icons also. The logo of your wiki is not here. By defaut, it is under /yourfolderhere/file/global/wikilogo.png.
/lang: In the folder are some minor important language files.
Template Engine
A guide for the new template engine will hopefully follow soon. Nevertheless you can write or adapt your theme without using the template engine.
Layout
The hard part isn't actually writing the HTML and CSS code, it's figuring out, conceptually (on a piece of paper), the behavior of all the necessary boxes to create a given layout.
WackoThemes could be found here
---
Note that for R5.5 / R6.0 all themes are not functional, except the default theme. Please read the Themes section in the Release Notes.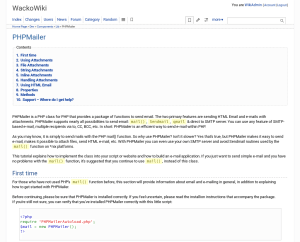 author: WackoWiki Team
version: 0.9
last update: 2018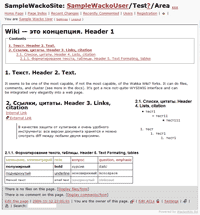 author: WackoWiki Team
version:
last update: 17 Nov 2008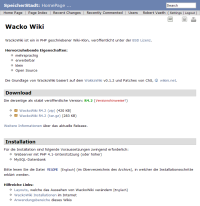 author: RobertVaeth
version:
last update: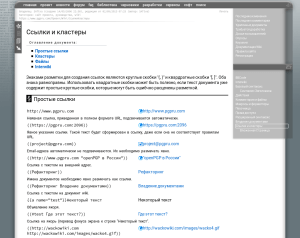 author: SatTva
version:
last update: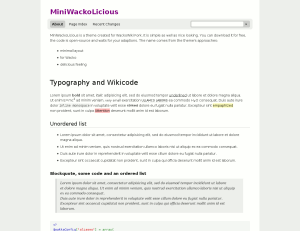 author: Michael Haschke
version: 0.9
last update: 2009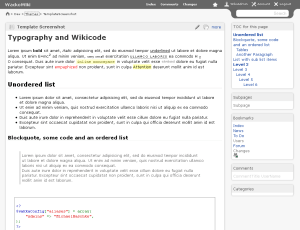 author: DaCon
version:
last update:
---