Unable To Format Windows Bat Script Contain %%
Hi Admin,
I am trying to format windows bat script that containt %% in the script.

and the result is very messy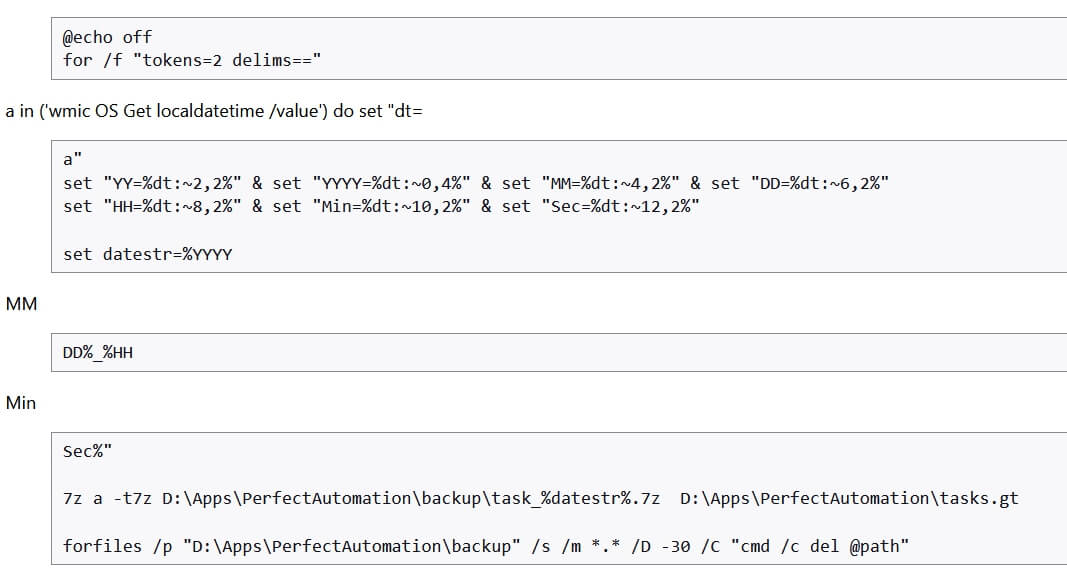 How to fix bat script format?
Thanks and regards
Hi WikiAdmin,

is there any workaround for Wackowiki version: 6.0.25

Thanks and regards,

You have to update to WackoWiki 6.0.37 to do that.